Page 10 Services Themes Theme Custom SMF
I take long to get the themes highlighted here. These are two I did awhile now.
In this one the client has a main site that sells goods and of course wanted his SMF to look the same.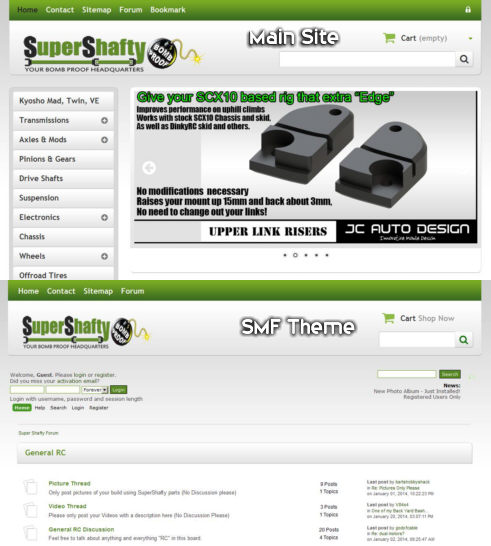 This one is based off of the Transformers Legends - a fan site. They wanted it dark so the small image does not show all the cosmetic features.