Inspiration For Family History
Wed, 22nd February, 2017 - 9:59 pm GMT
Book of Remembrance
Most of my information is stored in a special binder press called a "Book of Remembrance". In this book I have compiled many records, pictures, names and dates that you see on this site. Pictures of the outer cover and inside pages can be viewed here.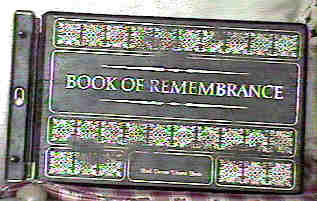 Latest Post
Name: Bill

Subject: Trinidad Genealogy

Message: You wrote on "Trinidad & Tobago Genealogy - Page 2 of 2" that…

French Post-Capture

De Meillac, De Pompignan, Blanchard, Mouttet. Some are Martiniquan in origin. The Ganteaumes are post-cedula in origin.

Could you tell me where this information comes from. I am particularly interested in details on Blanchard ancestry and this is the first I have heard that they came to Trinidad Post-British capture?
Sharing is Caring, "LIKE" buttons:
Search via our Community for:
Inspiration For Family History Coded by: BGID® | ALL RIGHTS RESERVED Copyright © 2000-2017
Disclaimer | Privacy | Report Errors / Contact | Credits
Latest Topics
Key:

Background

for Upgraded Members
Updated every 5 minutes
Latest Member Intro

Newest Members
Updated every: 31 minutes
Movies