Inspiration For Family History
Tue, 30th May, 2017 - 12:52 pm GMT
Book of Remembrance
Most of my information is stored in a special binder press called a "Book of Remembrance". In this book I have compiled many records, pictures, names and dates that you see on this site. Pictures of the outer cover and inside pages can be viewed here.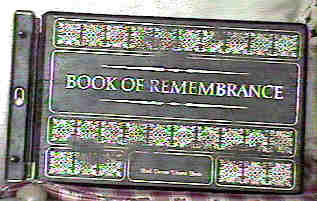 Latest Post
Name: Nani

Title: Shakeh name meaning

Comments: Shakeh is a very beautiful historical Armenian female name very popular among Armenians… the root of the name is Aramaic-Assyrian the meaning is related to a word that means cup bearer ..the meaning is related to water as something that might refresh,and lighten up the life..no surprise that there is a river,a waterfall with same name in Syunik region of Armenia that is considered one of seven miracles of the region.
Search via our Community for:
Inspiration For Family History Coded by: BGID® | ALL RIGHTS RESERVED Copyright © 2000-2017
Disclaimer | Privacy | Report Errors / Contact | Credits
Latest Topics
Key:

Background

for Upgraded Members
Updated every 5 minutes
Latest Member Intro

Newest Members
Updated every: 31 minutes
Highlights