Inspiration For Family History
Mon, 23rd January, 2017 - 6:50 pm GMT
Book of Remembrance
Most of my information is stored in a special binder press called a "Book of Remembrance". In this book I have compiled many records, pictures, names and dates that you see on this site. Pictures of the outer cover and inside pages can be viewed here.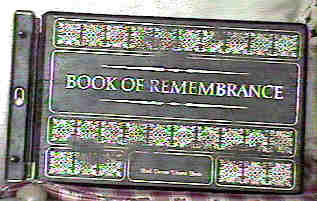 Latest Post
My Mother's Mother (Confirmed) Pilgrims on the Mayflower.

Mother's Father Scandinavia/England 1600's

Father's Father several generations in the US, immigration records still being reviewed to determine country of origin for the family name. My father claims it was from Germany and I think it could have been Slavic in origin.

Father's Mother definitely Chinese although verifying countries and provinces of origin has been difficult. More work for sure that needs to be done.
Sharing is Caring, "LIKE" buttons:
Search via our Community for:
Inspiration For Family History Coded by: BGID® | ALL RIGHTS RESERVED Copyright © 2000-2017
Disclaimer | Privacy | Report Errors / Contact | Credits
Latest Topics
Key:

Background

for Upgraded Members
Updated every 5 minutes
Latest Member Intro

Newest Members
Updated every: 31 minutes
Latest Photos

Playing Pool
Uploaded by:
Mordoreus
Rated:
0
/10 +
1
comments
Last comment: Marshal

11th Dec, 2016 - 2:26pm
Updated every: 55 minutes