Chapter:
1

Foreword, Pg:

1.1

of 4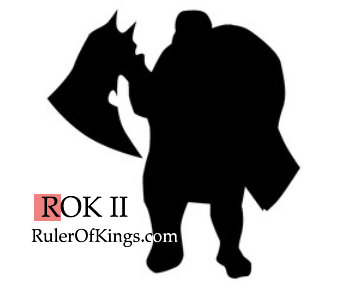 A barbarian with great axe and shield
T
ake your time and read everything on every page that is shown to you. This is after all a
Text RPG
, so comprehensive reading is a requirement. Glancing over or speed reading may result in your Character facing difficult problems because you did not understand the choice that needed to be made. For example you will be shown a page with key markers and then it will not be shown ever again.
More About R.O.K. II
B
elow is an example of a Tip Box as mentioned on Page 1. Tip Boxes usually appear when you need to make a choice. These Boxes give you important information that should never be avoided.

Tip Box:
This is a Tip Box, it will help you know what is expected of a pertinent choice during game play.
T
he text in ROK II has been carefully written to
not be gender specific
. This means that you can decide the gender of your Character. Whether your Character is male or female places no relevance on the game itself. Now this is where things can become colorful, because at some point of the game you will need to partner with someone to further the pursuits of your kingdom. You can then choose a husband or wife to be at your side during your conquests. Therefore, a heterosexual or homosexual relationship will be up to you but again it places no connexion on game mechanics. Partners have certain advantages / disadvantages that will be revealed at a later point.