Trinidad & Tobago In Canada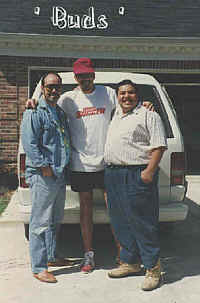 'Education of a Trinidadian'

It all started at Miss Smith's private School on charles St. In Port of Spain at the tender age of four. From then it was on to Miss Sylvester's in diego Martin and then Mr. Roberts in Woodbrook. Then I hit the big time, it was up to the Abbey School at Mt. St. Benedict with fellas like Robert Elias (Mighty Trinidadian), Leon Alves, the Serrad Brothers (Small World 1 and 2) and the best track and field coach at the time, P.G. Wilson.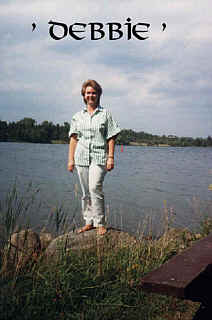 After four years at "The Prison on the Hill" As we called it, I was transfered to Fatima College to finish my schooling. Now, that was memories, liming by Mr. Williams' Palour, fellas like Peter geofroy, Denis Niles, Garth Wills, Heyden Duprey (Our goalie) and of course, that was the year we 'drafted' Everad Cummings to play "Intercol" For us.

After completing three years at Fatima, I had to put in my "Free labour" At the family owned business on Edward Street. This is where I learnt what hard work is all about. We had a great bunch of electricians there, Desmond St. Hill, Glen Loney to name a few. Next door was Russ Archer Photo Studio. Right across the road was Carl Baker, the tailor, and next door lived "The Taylors" Who were bakers.... What a MIXED UP WORLD !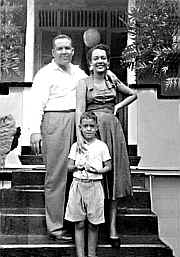 Anyway, the old man decided to send me off to Canada to study electronics, just about three months after becomming engaged (Surprise !) you could see that coming. So it was two years at Radio College of Canada where I learnt how to repair televisions with tubes in it ! I'm still living in Canada now, still trying to figure what happened to all the tubes ?


'Special Memories'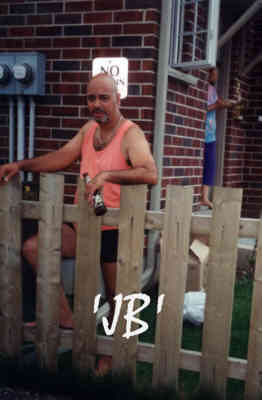 The guys I used to race with at Wallerfield on Sundays... Pernell "Pee Wee" Welsh, Sidney Manhim, Silborn Clarke, Michael Munes, Ralph Thom, "Eggie" Gonzales to name a few. My liming buddies, Louis Hurdle, "Patches", Derick and Alan Viera, "Doodie" From Maracas. Ellingtonn "Jiggs" Griffith, Carlton Ahyee, Errol Rennie, Andre Penco. If any of you guys are still out there, DROP ME A LINE ! SPECIAL THANKS to my wife, Debbie, my two beautiful daughters, Alannah and Jenna and my son Jason.

I LOVE YOU ALL !