Achinelli Genealogy - Genealogia - Genealogía
Genealogy available in Español & English
Mon, 10th December, 2018 - 9:50 pm GMT
Achinelli Genealogía
Este sitio web cubre los apellidos Acosta, Achinelli, Fiore, Martinez, Echagüe, Sosa, y Aguilera. Algunos de estos apellidos se originaron en Italia, Argentina y Paraguay.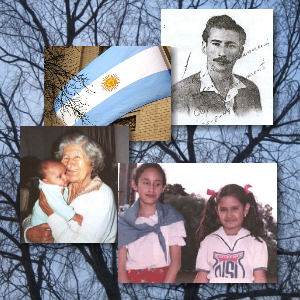 Latest Post
Search via our Community for:
Achinelli Genealogy - Genealogia - Genealogía Coded by: BGID® | ALL RIGHTS RESERVED Copyright © 2000-2018
Disclaimer | Privacy | Report Errors / Contact | Credits
Latest Topics

Battle Map: Large Scale Milita...
By Krusten 1 Hour Ago


A record of ROK II Military Campaigns that happened on the Battle Map.
Key:

Background

for Upgraded Members
Updated every 5 minutes
Latest Member Intro

Newest Members
Updated every: 31 minutes
Movies