Inspiration For Family History
Fri, 10th July, 2020 - 5:49 am GMT
Book of Remembrance
Most of my information is stored in a special binder press called a "Book of Remembrance". In this book I have compiled many records, pictures, names and dates that you see on this site. Pictures of the outer cover and inside pages can be viewed here.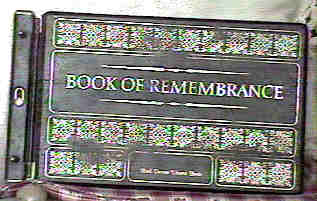 Latest Post
Inspiration For Family History Coded by: BGID® | ALL RIGHTS RESERVED Copyright © 2000-2020
Disclaimer | Privacy | Report Errors / Contact | Credits
Important Topics
Do You Have True Friends?
By Maru 5.4 Days Ago

Or are the people around you merely using you? JB at JBorde.com poster
Latest Photos

Updated every: 55 minutes