Pathfinder RPG Start Guide
Pathfinder Role-playing Game Start Guide

Update November 2018: Please note that we no longer service Pathfinder games here as our focus will be on our Community custom Role-playing Game systems like ROK II that concentrates on actual role-play rather a need to know rules, have special dice rolls, or a Dungeon Master that is often inconsistent, etc. While Pathfinder has gained a lot of popularity it is often run with certain expectations that are not all inclusive thus limiting the kind of Player participation.

To start participating in Play by Post Pathfinder in the Member Wars Board you need to follow the below steps:

1. Join the Community

Membership is free! Ensure you read the Registration rules as our Community is diligently moderated to cater for a more cultured participant. Potential Players who take our Constructive Posting Policy lightly find their accounts terminated. Register Now.

2. Validate your Email

There is a link in your Registration Email (The one you Registered with) that must be clicked. If you did not get the Email it may have gone to your Spam / Junk folder. Optional: Please check there and use this tip to make sure our Emails go to your Inbox next time: Avoid Legit Emails As Spam.

3. Post your Introduction

A couple of lines about yourself (No confidential or contact info please) and your purpose for joining. Post Your Introduction. Once posted it needs to approved first before being made public. Sorry for this extra step but it protects the Community from spammers and malicious advertizes.

4. Decide which Dungeon Master's Game you will join

Each Dungeon Master has their own rules and requirements for Players. See Member Wars or go directly to the Pathfinder section and look for the Threads that talk about "Character Creation". If the Thread is Closed / Locked it means that Dungeon Master is not accepting any more Characters. If it is open then use the "Create Role-playing Game Character" Button at the top of the page. You will then be able to establish your Character and the necessary fields to hold player information. Let the GM know about your Character in the same Thread.





5. Don't become lost or start talking to yourself

If you do not see an available Role-playing Game then you have many other options as Pathfinder is NOT the only Role-playing Game we run. You can also start your own! See: How To Find The Role-playing Game That Fits Me?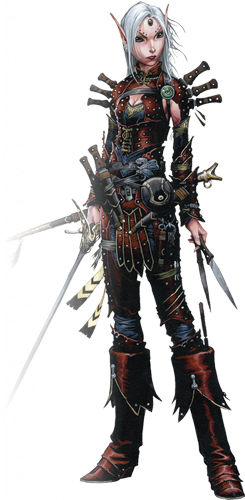 6. Create your Pathfinder Character

You will need to roll dice using the Pathfinder rule book most of which can be downloaded for free via Piazo. Dungeon Masters usually do help Players create their Characters, please follow their instructions.

7. Post your Character for Approval

Look for the "Characters" Thread of the Dungeon Master you selected and place your character there. The Dungeon Master will notify you if your character is approved and what to do next.

Still Have Questions About Pathfinder? Ask within this Thread or Member Wars Support.



Rather off topic, but...

Suggested by Icon: Pathfinder is a system not too different from Dungeons & Dragons 3.5 edition. The rules are available online at

Offifical Paizo PRD

or at

Extended Free D20PFSRD

.



Other Helps to understanding the Pathfinder system:

* Videos: How To Play Pathfinder - Basics



Rather off topic, but...
"This International Discussions custom Play By Post Pathfinder Role-playing Game uses trademarks and/or copyrights owned by Paizo Publishing, LLC, which are used under Paizo's Community Use Policy. We are expressly prohibited from charging you to use or access this content. This International Discussions custom Play By Post Pathfinder Role-playing Game is not published, endorsed, or specifically approved by Paizo Publishing. For more information about Paizo's Community Use Policy, please visit paizo.com/communityuse. For more information about Paizo Publishing and Paizo products, please visit paizo.com."