Autism & Role-Playing Games
Autism & Role-Playing Games

I have three boys on the autism spectrum. Some days they experience what I term as the "Hulk moment" ? and it can be quite challenging. One of my sons, now a teenager and on the higher end of the Autism Spectrum, has developed his writing skills to such a degree that he can describe things very well especially instruction material. I always try to encourage him in role-playing games because of the collaborative writing style associated with it and the social interaction which needs interactive group thoughts for success.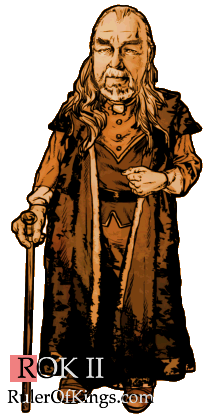 The best thing to bring about both his writing and social interaction is online play by post material ? such as is available in one of the Role-playing Game Sections of this Community.

A good example of this is having to think as another person or "In-Character" Which might be something that many under the spectrum face as a daily challenge. Not because being in-Character is of itself difficult, but the way that Character interacts with others is where the real 'battle' starts.

Quick Note: The Role-playing Games in this site are BOTH for those on the spectrum or other challenges AND neurotypicals (Those without those challenges). Everyone gets along because there are rigid rules here so people focus on the game and not someone's challenge.

For those that do not like the pressure of groups I have coded a special adventure which encompasses a world called "Ruler of Kings II", a Medieval Fantasy Role-playing Game that allows ANYONE (Neurotypicals too), including those on the Spectrum to go at their pace, make choices and experience an adventure online in a safe environment free from spam, trolls and nonsense. The asynchronous method means there is no pressure. Best of all they can submit how they feel the story should go, what should be added and so forth in a style called, "Collaborative Writing". Please understand… ROK II is for those who enjoy reading, writing and becoming the author of their character therefore it may not appeal to someone on the moderate or low functioning end of the Autism Spectrum.

Role playing helping those on the Autism Spectrum... Has there been any scientific research done? This led me to a search by an undergraduate into the same subject of Role-playing Games effects on Autism. He sent me this Email which I am sharing by his permission:

A more complex answer would do more justice to the results so far, but the short of it is, with proper program planning,
significant reduction of "Stereotypical" Behaviors during the activities using Role-playing Game formulas
compared to those activities without, better positive experiences with cooperative engagement using Role-playing Game programs than those without, better success rates at completing tasks cooperatively with Role-playing Game approach compared to non-RPG activities, improved efforts at communication with others when using Role-playing Game adapted activities than those without, after initial experiences with Role-playing Game much more likely to seek out opportunities in a more intrinsic self-motivation approach to engage in social tasks due to enjoyment of Role-playing Game despite the extra effort to work in a cooperatively social environment.

Both tabletop and live-action show significant benefits immediately and with only some modification necessary depending on the severity of symptoms
, as long as certain controls are implemented (Balances), while computer-based needs significantly more intervention to maintain balance, but can be achieved if implemented correctly.
That is a very stripped down summary. Please let me know if there is more specific information that might be helpful.
Thank you,
W. A. Hawkes-Robinson
/
Notes.
Source 6u
Update:
Some parents have been asking me how they can get their child involved if there are no Role-playing Game groups in their area or their child cannot handle direct social interaction yet. Again, this is where a Play By Post Community is a very good start. As a web developer, I've spent the last 16+ years developing this
International Community
as a clean, constructive way to Discuss Topics without having to give your real name, read nonsense, be flamed or see trolling. A global setting helps establish a different view point than what might have been considered by one area or locality.
Therefore, anyone becoming a Member will be treated with the respect and dignity they deserve regardless to their challenges.
Of course, we do ask everyone in like manner to adhere to the rules in place as it helps all writers get along very well.

Now every Role-playing Game is not the same
. Although Dungeons & Dragons and Pathfinder are the more popular Role-playing Games they may be too complex at times for some autistic minds because of all the feats, skills, and system rules that are involved. A simpler Role-playing Game that is mostly based on pure role-playing may be a better choice such as is the case with
Gwynedd Medieval Village
as an example although there are others here as well.
I suggest parents
join
and see if this place fits their child first before bringing them on board. If this is for you then please browse around and view, besides Role-playing Games there is lots to be learned here, see the "Helpful Options" Below.
What are your thoughts about Role-playing Games as a way to help those on the Autism Spectrum
develop social interaction skills and in the case of an online format, writing skills?
Helpful Options:
More Autism Topics
and the
Psychology, Philosophy, & Special Needs
Board.
All Boards
Dungeons & Dragons Start Guide
Pathfinder Role-playing Game Start Guide
How To Find The Role-playing Game That Fits Me?
Image from Wizards Dungeons & Dragons Fan Kit for public use.